Traveling is not only to see the world but also to experience the world. Therefore, we always see a variety of hotels and hotel brands in some prosperous areas and tourist attractions. In addition to the five well-known hotel management groups, each country has its top hotel brands. Here are the top Asian hotel brands in 11 countries (Thailand, Indonesia, Japan, the United Arab Emirates, Singapore, Sri Lanka, India, Vietnam, South Korea, Maldives, and China). Let's see which hotels you have stayed in!
Six Senses in Thailand
Founded in 1995 and headquartered in Thailand, Six Senses joined InterContinental Group in February 2019 to position itself at the top of its luxury hotel segment. The hotel's logo is inspired by the symbols drawn by Thai Buddhist monks during blessings on auspicious occasions.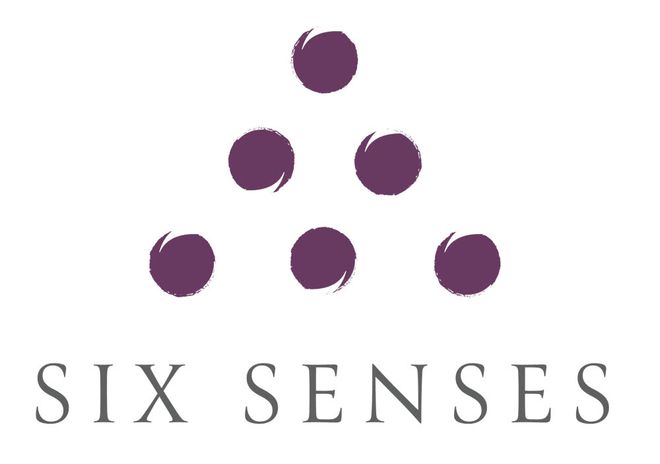 The site of Six Senses is located in nature. It is rarely seen by people or is surrounded by majestic mountains and picturesque islands, making it a quiet and comfortable secluded place. There are currently 19 Six Senses Hotels & Resorts worldwide, most of which are in the Asia Pacific region. The only Six Senses in China is located in Qingcheng Mountain, Chengdu.
Representative hotel: Six Senses Zil Pasyon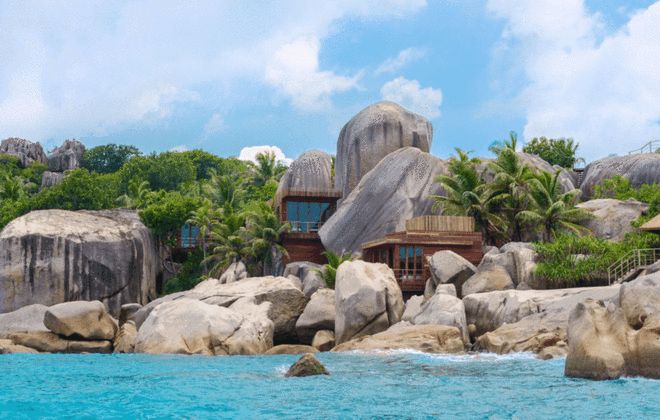 Kayumanis in Indonesia
Kayumanis is a luxury hotel brand in Bali, Indonesia, known for its high-end holiday villas and the belief that "Life is a Private Feast." It spreads throughout the mysterious Bali. In 2009, Kayumanis Nanjing Private Villa & Spa entered the China market as the first Kayumanis hotel in China.
The brand now has seven hotels, two of which are in China (Nanjing and Guilin). Whether on the mysterious island of Bali or in the vast expanse of China, the private villas of Kayumanis, which originated in Bali, are always located in secluded places that are hard to find.
Representative hotel: Kayumanis Sanur Private Villa and Spa
Hoshinoya in Japan
Hoshinoya is the high-end line of Hoshino Resorts. The first hotel was founded in 2005 in Karuizawa, Japan, under the direction of Yoshiharu. Since the foundation of the first hotel, it has focused on creating each hotel with the design team, including Rie Azuma.
Hoshinoya currently has eight hotels distributed in Okinawa, Taniguchi, Taketomi Island, Karuizawa, Kyoto, Fuji, Bali, and Tokyo. From the pristine island villages of Okinawa to the telescope-shaped campsites facing Mount Fuji, each hotel is a unique piece of art that perfectly reflects its surroundings and details and attaches great importance to water elements to illuminate the living atmosphere.
Representative hotel: Hoshinoya Karuizawa
Capella in Singapore
Capello was founded in 2002 by Horst Schulze, former president of the Ritz-Carlton Hotel Company, and Guo Liangde, a Singapore real estate developer. As a legendary luxury hotel brand like Aman, Capella Hotel Group has always had a good design and precise positioning. It positions guests as those above the "executive suite" level, that is, the top group of the pyramid. That's why the room size of every Capella hotel in the world is of absolute suite-class standard.
Each Capello hotel is designed by world-renowned architects, with every detail tailored to the local context, blending nature, history, and culture perfectly. There are currently eight Capella Hotels & Resorts open and scheduled to open worldwide in Singapore (2008), Sanya (2017), Ubud, Bali (2018), Shanghai (2019), Bangkok (2020), Hanoi, Vietnam (2021), as well as Sydney (2022) and Maldives (2023).
Representative hotel: Capella Singapore Staycation Approved
Jumeirah in the United Arab Emirates
Jumeirah Group's first Jumeirah Beach Hotel, was built in 1997 and two years later opened the world's most luxury Burj Al Arab Jumeirah, which today remains a shining and luxurious experience, becoming part of Dubai Holdings in 2004 and is the world's most luxury and innovative hotel brand.
The hotels of Jumeirah Group are distributed in Europe, the Middle East, Africa, and the Asia Pacific region, and 24 hotels have been opened. The most representative hotel is undoubtedly Burj Al Arab Jumeirah in Dubai.
Representative hotel: Burj Al Arab Jumeirah
Resplendent Ceylon in Sri Lanka
Resplendent Ceylon is a tea family and hotel empire. As a famous tea merchant in Sri Lanka and a brand founded in 2005 by Fernando's family, the founder of Dilmah Ceylon tea, it owns a series of small luxury resort hotels which provide excellent accommodation options throughout Sri Lanka for demanding passengers with unique local culture.
There are currently three hotels under the Resplendent Ceylon Group, located only in Sri Lanka. All three Relais & Chateaux hotels in Sri Lanka are from the Resplendent Ceylon Group. Relais & Chateaux guarantees quality, and many hoteliers dream of owning a hotel recognized by Relais & Chateaux. All the hotels under the Resplendent Ceylon Group have joined Relais & Chateaux, which shows that its strength cannot be underestimated. Its three hotels are distinctive: Ceylon Tea Trails (enjoying the history and tea culture), Cape Weligama (relishing the beauty of the southern coast), and Wild Coast Tented Lodge (experiencing the luxury fun of glamping).
Representative hotel: Ceylon Tea Trails, Cape Weligama and Wild Coast Tented Lodge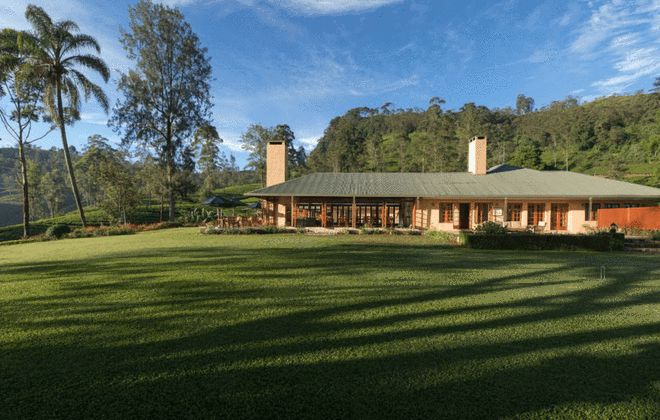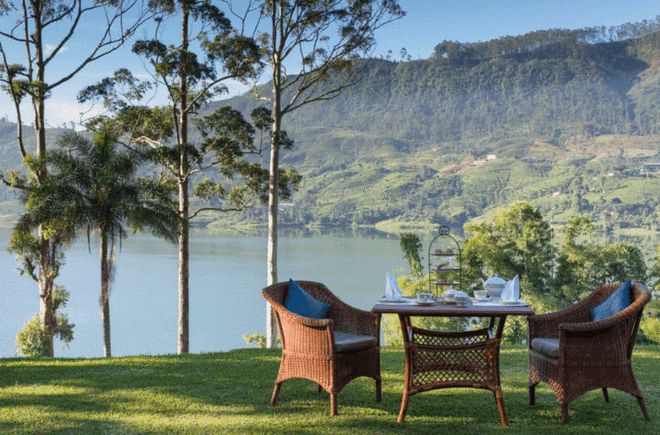 Oberoi in India
Oberoi, the national treasure of India, was founded in 1934 by Mohan Singh Oberoi, the owner of India's most outstanding private hotel brand. In 1934, he bought the two Clarke hotels in Delhi and Simla from British business people and rebuilt them into the first two Oberoi hotels for opening.
Most Oberoi hotels are newly-built, devoted to creating "afterlife palaces" with ingenious techniques, boundless scale, and unlimited design. Among the simplicity of Aman and the sophistication of the Taj, Oberoi hotels draw a clear line with those artificial "fakes" with the most elegant attitude without any sense of eagerness for quick success and instant benefit. In addition to India, its hotels are distributed in Egypt, Indonesia, Mauritius, Morocco, and the United Arab Emirates. Oberoi integrates luxury and richness from exterior design to interior decoration and is also equipped with a private swimming pool and personal butler. Even its business in India is not limited to hotels but has made some achievements in the catering industry, which has even become an aviation catering supplier at Indian airports.
Representative Hotel: The Oberoi Rajvilas Jaipur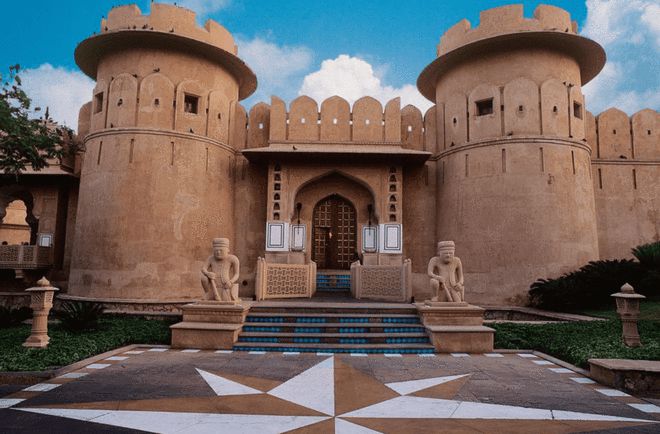 Azerai in Vietnam
Azerai is a new brand founded in 2017 by Zecha, the father of Aman. As the "light luxury version" of Aman, this brand aims to provide more affordable accommodation for adventurers and "young people." It combines the Persian word "caravanserai" and Adrian in Adrian Zecha's name, which means "a tranquil place with a beautiful courtyard" for travelers. Literally, it can be seen that although the hotel series created by Adrian Zecha this time still emphasizes the comfort of the senses and the soul, it is more pragmatic in form.
At present, Azerai has three hotels in Vietnam. Like Aman, it is dedicated to exploring the most unique resorts, perhaps not far from the places we know but are the places we have never heard of before. To maximize the affordability of the rooms, Azerai has abandoned the cost-ignoring luxury and provided simple but pragmatic and exquisite design, cautious but considerate service, and unique beauty and cultural enjoyment at the same time. But, unfortunately, they make every Azerai hotel so deluxe and widespread that it's hard to reserve a room due to the great demand.
Representative Hotel: Azerai Can Tho Resort
The Shilla in South Korea
As a top brand hotel in South Korea, Shilla Group is the first Silla hotel established by the late Lee Byung-chull, president of Samsung Group, who acquired the state-owned guesthouse in 1979. He hopes to establish a representative brand hotel with both traditional and modern beauty in South Korea, where there was no hotel then. Since its establishment, the hotel has won the appreciation of well-known people, including world leaders, for its exceptional facilities and services. Moreover, as a hotel brand representing South Korea, The Silla Seoul is the only Korean hotel where famous people from all over the world in politics, diplomacy, economy, culture, sports, and other fields and heads of the world's four major powers have stayed.
The Shilla is named after the Shilla Dynasty, which has a thousand-year history and the most splendid culture and art. It has three brands, namely, The Shilla, Shilla Monogram, and Shilla Stay, of which The Shilla is the top brand of the group and has two in South Korea.
Representative Hotel: The Shilla Jeju
Soneva in Maldives
In 1995, Eva and Sonu Shivdasani built Soneva Fushi, the first resort of Soneva, on the deserted Kunfunadhoo Island in the Maldives, laying the foundation stone for a series of world-top hotels, resorts, and spa centers. In 2009, the Group built Soneva Kiri Resort on Koh Kood, a primitive island in Thailand. Each Soneva hotel has its own unique characteristics. The fascinating natural beauty, the "remote but accessible" geographical location, and the fashionable and casual accommodation attract many tourists.
As a world-leading luxury resort hotel with sustainable development, Soneva currently has only three branches worldwide, Soneva Fushi and Soneva Jani in Maldives and Soneva Kiri in Thailand.
Representative Hotel: Soneva Jani
Bolian in China
Founded in 1995, Bolian Group is a high-end hotel brand engaged in hotels and hot spring SPAs with the theme of recovery and committed to providing luxury services and high-level cultural added value. Bolian is a famous tourism and cultural enterprise in China. Its Bolian Resorts & SPA is praised as "the best hotel in China!" As the first resort hotel with the theme of healing in China, Bolian Resorts & SPA is committed to bringing guests a healthier and happier life and focusing on a high-quality vacation way featured with Chinese culture.

At present, Bolian Hotel Management Group owns four hotels in Chongqing, Kunming, Jingmai, and Heshun, as well as Huangguoshu Bolian Hot Spring Hotel under the management of brand output. Each Bolian hotel has customized tours, immersing guests in the unique local culture and folk customs.
Representative hotel: Lancang Jingmai Bolian Hotel
Summary
Now we have introduced 11 top Asian hotel brands, but not every hotel brand has an absolute national boundary. For example, Thailand's s Siemens and Maldives' Soneva are inextricably linked. Although Soneva is registered in the name of Mauritius but originated and is famous in the Maldives; Aman and Banyan Tree are headquartered in Singapore, but the country with the most Aman hotels is Indonesia, and China is the country with the most Banyan Tree hotels; The most well-known hotel brand in Vietnam is Vinpearl, which has become a famous tourist destination because of its own paradise halo, but the overall quality of the hotel is not as good as the new brand Azerai; Taj, the strongest competitor of Obero hotel in India, is also a very famous hotel brand.
Which Asian hotel brands is your favorite? Welcome to share, comment or contact us.