Did you know that a room's ambiance can tremendously impact one's mental health?
Factors such as lighting can decrease someone's feelings of anxiety. Meanwhile, bright colours can increase a worker's productivity.
Consequently, choosing proper furniture is an important decision for any home or business owner.
The only problem, however, is the price. Where can you find cheap furniture in the UK? And what price points should you be looking at?
We have put together a complete guide to buying cheap furniture UK. The following list includes options for homeowners, commercial furniture buyers, store retailers, and wholesale buyers. Let's take a look.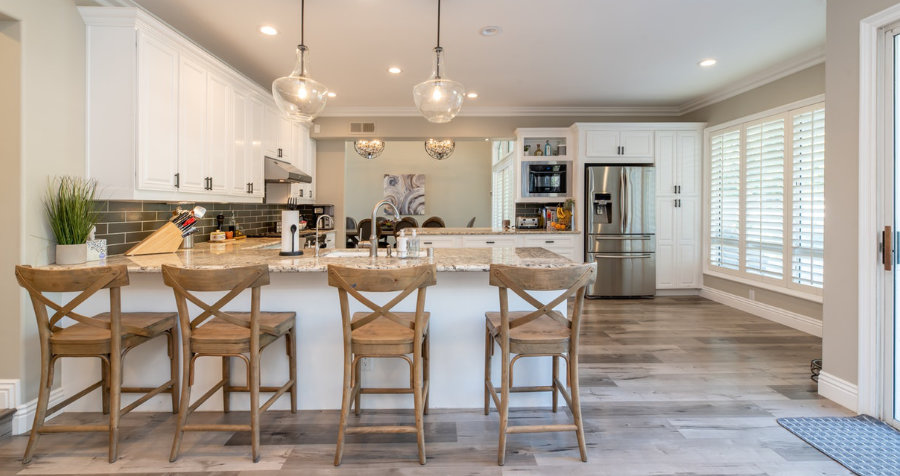 Cheap Furniture UK for Your Home
Did you recently move into a new home? Or are you looking for a way to spruce up your current abode?
The furniture stores below offer attractive new pieces at a fantastic prices. We have selected these based on factors including durability and overall cost.
The Top Inexpensive Furniture Stores
Cheap furniture doesn't have to be low-quality. If you are looking to buy inexpensive goods from an established shop, you will have plenty of options.
IKEA is, of course, a favourite. The home goods store offers stylish Swedish furniture for a great price.
Full sets of IKEA furniture sell for as little as 200 pounds. This bedroom collection includes a bed, two bedside tables, and two sets of drawers for just 210 pounds.
If you are willing to invest a bit more into your purchase, Wayfair is an option. This store might not be the place to find a whole room of furniture for the same price as IKEA.
However, Wayfair offers sofas like this one for about 300 pounds. Considering that most shops charge around 1000 pounds for a couch, this is a great deal.
Online shoppers will also love the variety of goods that you can find on Amazon. From mid-century modern armchairs to minimalist bookcases, Amazon has it all.
The website sells fashionable pieces at a variety of different price ranges. This turquoise and gold ottoman is a unique statement piece. It also costs a mere 40 pounds.
For a full decoration makeover, we recommend Furniture123. This site boasts some adorable tiles that will transform your kitchen and bathroom.
Do-it-yourself renovators will love the store's vast collection of tiles. The best part is that they come at a great price. Some tiles are even as cheap as 21 pounds per package.
Buying Secondhand Furniture in UK
While you can purchase inexpensive furniture from the store, you can buy even cheaper pieces secondhand.
Preloved UK is a top website for deal-hunters and antique furniture buffs alike.
Here you can find relatively new furniture at a massively discounted price. For example, this chic living room table and six chairs set has never been used. Nonetheless, the complete collection sells for just 400 pounds.
The website also offers a wide selection of antique furniture items. Past buyers have used Preloved to find Chinese porcelain stools, midcentury sideboards, and even retro dining sets.
The best part is that you can use Preloved's online platform to sell your old furniture. Simply post some photos of your old items and list your desired price.
When someone does purchase your old piece, you will earn a bit of extra cash that you can put towards your new furniture. This is a great way to fund your purchases without being wasteful.
You can also try to search furniture in Gumtree to get cheap furniture UK, some of them even free.
Cheap Furniture UK for Commercial Furniture Buyers
These days, businesses are more stylish than ever. Shops, restaurants, and hotels are under a lot of pressure to exude a certain kind of look.
As a result, commercial furniture buyers are frequently on the hunt for personalised pieces.
We have put together a list of top UK interior designers. Hopefully, this guide will help you source the most attractive bespoke pieces for your clients.
HomeWings Interior Design UK
High-quality interior design doesn't have to come at a high price. At least, that's the philosophy of interior design talent Cornelia De Rutier.
The top-notch designer launched her company HomeWings with a wide market in mind. Her goal is to make chic interior design accessible to people across socioeconomic brackets.
Consequently, HomeWings offers some of the best price/quality interior design packages in the United Kingdom. The company offers free consultations for first-time customers.
HomeWings also sells design packages at prices as low as 200 pounds.
Just because HomeWings offers inexpensive services, though, doesn't mean that the group will bombard your client with cheap products.
The company's Aftercare service was invented to keep each space looking lovely after a furniture delivery. The team will help you navigate issues, including warranties and relocations. This deal allows dealers to count on HomeWings for high-quality care. If you are looking to develop a long-term relationship with a designer, we highly recommend this company.
Import Furniture from China with Mingjia
Mingjia Furniture Industrial Company is one of China's leading furniture groups. The company specializes in furniture for the hospitality industry. As a result, it is one of the best places to source furniture for hotels and restaurants.
The organisation offers a variety of different pieces, meant to appeal to diverse styles. Regardless of your customers' tastes, Mingjia will have something for them.
Their Hotel Room Furniture offers furniture with a geometric appeal. The bed-frame and television stand alike boast clean lines. The room as a whole offers the kind of minimalist simplicity common in many modern hotels.
On the other end of the spectrum, their Eames Lounge Chair Replica offers a more classic look. The carpet design is reminiscent of gorgeous old chateau-style buildings. The chandelier also offers the feeling of luxury.
While Mingjia is best-known for its interior design, the company also boasts a stunning line of outdoor furniture.
The group's outdoor wicker furniture sets will appeal to the restaurant owners interested in sprucing up their terrace seating. One of our favourite outdoor seating sets is this semi-floral design.
The set resembles a blossoming flower, adding an artistic touch to any restaurant.
You can find all of these items on Mingjia's website. However, if you are looking for a more complete furniture experience, you can fly to China to see everything in person. Mingjia does have an extensive showroom, where you can explore the company's vast options.
The Best Ways for Furniture Store Owners UK
It's no secret that the pandemic has changed the furniture industry. With more people spending more time at home, furniture sales have skyrocketed.
At the same time, issues with the supply chain have limited furniture imports. This situation has left store owners in a bit of a conundrum.
Our recommendation is to buy furniture straight from local, UK manufacturers. These sources tend to be less expensive than bespoke furniture designers. Plus, their UK locations all them to ship their products with very few problems.
The Belfield Group
This company produces furniture for many big-name brands. Their client list includes Wayfair, Willerby, and even Soho Home.
One of their subsidiaries, Belfield Home, specialises in stunning upholstery. Store owners can purchase large amounts of fabric, or even patterns, to add a fun twist to their personal collections.
Their fabrics include options for more traditional tastes. A cottage owner may fall in love with a sofa with honeycomb fabric. Meanwhile, someone with a grand country home could prefer the Heron Navy fabric.
Another one of their departments is known as Clinchplain. Reach out to this group if you would like to order custom-made pieces.
Clinchplain produces items like shaped foam for sofas. The group also creates bedding cushions and other soft materials.
If you are looking for something a little more complete, you can explore their Westbridge Division.
Westbridge offers modern furniture designs in droves. The group produces up to 10,000 pieces of upholstery per week! This ensures that your furniture is being made by experts.
Long Eaton Sofas
Sometimes, the simple option is the best option. Long Eaton Sofas is a family-owned business with 25 years of experience.
Contrary to its name, Long Eaton Sofas produces many different kinds of furniture. The company crafts chairs, benches, and footstools, in addition to the infamous sofas.
The company allows you to help design each of the pieces in your order. Choose the model, the material, and even the fabric of your sofa. Then, simply sit back and watch your piece come to life!
Store owners will also love the company's re-upholstery service. This is great for antique pieces, as well as new designs.
Just add whatever fabric you'd like to an old, worn-out piece. Long Eaton Sofas will make the arrangements for you in a quick and professional way.
If you are concerned about the quality of this product, don't be! Each piece is handmade in the company's factory. Then, an inspector examines each item before it is approved for shipment.
We highly recommend this group, as the team is truly willing to give their clients a fantastic experience.
Cheap Choices for Wholesale Furniture Buyers UK
The UK is not necessarily the cheapest country for manufacturers. Wholesale buyers often struggle to find UK furniture at a reasonable price.
Indeed, the cheapest options are often available outside of the country.
So, where should you start your furniture search? We recommend that UK buyers purchase their stock abroad. Turkey offers some of the cheapest manufacturing costs near Europe.
Vietnam, meanwhile, boasts some of the lowest manufacturing costs in the world.
We recommend that you explore manufacturing options in both Vietnam and Turkey in order to purchase furniture at the lowest possible costs.
E-Decor Turkish Furniture Factory
This Turkish furniture supplier provides cute, trendy pieces at an amazing price.
The factory produces a wide variety of furniture goods. However, it specializes in tables for different spaces.
For example, the company offers dozens of gorgeous coffee tables. This brown marble coffee table will bring a geological flair to any living room.
UK customers will love the modern style. They will especially enjoy the high-quality feel of the stone on the table. The best part is that you can supply this piece for just 37 dollars, or around 27 pounds.
Other cool pieces from this company include storage shelves for kitchens. This unique shelf provides a lot of storage space, in spite of its relatively small size.
Big city customers will find this piece useful, as flats in London are increasingly cramped and expensive.
The unique stone element of the shelf will also fit in well with current trends.
You can source this style for only 20 dollars, or about 16 pounds.
All in all, we recommend this factory for its trendy pieces and exceptionally low prices.
Kaiser 1 Furniture Industry (Vietnam)
Vietnam produces a lot of wonderful furniture at an extremely accessible price. However, many wholesale buyers hesitate to purchase from this location out of fear of high shipping costs.
While international shipping is never cheap, we highly recommend importing furniture from Vietnam. Our reason? The cost of manufacturing in Vietnam is so low that you will quickly earn back the money you invested in shipping.
Kaiser 1 Furniture is one of the least expensive places in the world to source furniture. The company offers exclusive sales and discounts to wholesale buyers.
However, this doesn't mean that you will lose anything in terms of quality.
Kaiser 1 assures customer satisfaction by offering buyers the option to "sample" the furniture before buying it.
Before you invest a lot in your bulk order, Kaiser 1 furniture will send you a single furniture piece. This will allow you to verify the quality of the furniture, before investing a lot of money in your order.
Leave a Comment Below!
Have you ever purchased cheap UK furniture? Where did you buy it from? How was your experience?
Please, let us know in the comments section below! We would love to hear your advise, experiences, and recommendations.
If you would like to learn more about furniture sales, feel free to check out the rest of our blog.