If you want to import furniture from China or start your furniture business in China, then it is necessary to know China furniture industry and some large furniture factories & brands in China. There are many furniture manufacturers in China, most of them are only focus on one or two furniture categories, some China furniture factories may be good at sofas and lounge chairs, some China furniture manufacturers are well-known for their office chair products, and some China furniture suppliers may be experts in dining table and chairs sets. This is a non-standard industry, so there is no big mac in the China furniture industry, but there are some furniture companies that have famous brands in China, here we list 20 large-scale China furniture manufacturers.
Please note that this is only furniture manufacturers listing, not furniture manufacturers ranking, it does not mean that No.1 is the best furniture factory in China and No.20. is the worst on this list. We do not list us furniture manufacturers including their factories in China, such as Wanvog Furniture Industries in Kunshan, Jiangsu Province of China, is Ashley Furniture factory. Most manufacturers in this list are doing both China domestic and export furniture business with different furniture categories, some are direct competitors (E.g Man Vah VS Kuka Home), some are not. Please contact us if you want to import furniture from China but don't know how to choose.
Lacquer Craft Mfg Co., Ltd (Taisheng Furniture Factory)


Website: http://www.lacquercraft.com/
LACQUER CRAFT (Taisheng) Furniture was established and founded by Taiwanese businessman Mr.Guo Shanhui in 1995, then Mr.Guo set up the first furniture factory in Da Ling Shan Town, Dongguan City, China, this town was known as 'the No.1 Furniture Export Town in China' several years later, most furniture manufacturers here are manufacturing wooden furniture and then exporting it to many countries and areas. Taisheng furniture is focusing on mostly producing solid wood furniture suites for the American market.
The investment holding party of LACQUER CRAFT is Edward Li group-the third largest wood industry group worldwide. In 1999, "Legacy Classic Furniture" was established as the first marketing department to help establish the furniture brand's popularity in the United States.
Lacquer Craft Furniture acquired Universal Furniture in 2001 and tried to enter the high-end furniture market, then it built the second furniture factory in Jiashan County, Zhejiang Province, China. On December 17, 2003, at the request of some American furniture manufacturers, the U.S. Department of Commerce conducted an Anti-dumping investigation on wooden bedroom furniture sets (Wood headboard with bed base, nightstand, dressing table with chair, wardrobe, writing desk, lounge chair, etc) from China, Lacquer Craft Furniture and other 134 China furniture manufacturers were on the list, Mr.Guo led other furniture factories in Dongguan to actively participate in the investigation.
On November 17, 2004, DOC made a final Anti-dumping ruling on the case, the dumping margin tax rate of import furniture from China is 0.79%~198.08%, nearly 80 furniture companies including Lacquer Craft furniture in Dongguan had a low rate, but this is not the end of this furniture anti-dumping war, you will find more details in another post.
This furniture company listed its shares on Hong Kong Exchanges and Clearing in 2005., then they acquired "CraftMaster Furniture" in 2006, which helped them enter into the U.K. furniture market.
Taisheng Hotel Furniture was established in 2010 to expand the share of the global hotel furniture market, then LACQUER CRAFT set up new furniture manufacturers in Bangladesh and Indonesia, and completed the acquisition of Vietnam furniture factory in 2020.
"Made in China" is very hot in the first few years of the 21st century, many furniture importers, wholesalers, and retailers from different countries and areas started to import from China, there were not many furniture factories in China at that time, Lacquer Craft had gradually become the leading furniture export company in China, it had more than 10,000 employees in its heyday, sometimes the workers need to ship more than 100 containers in one day, not less than 3000 containers every month, most of the orders came from several major furniture wholesalers in the United States.
However, things changed since 2008, Lacquer Craft started to get fewer furniture orders because of the financial crisis in that year, the RMB currency appreciation and the increase of labor & raw materials cost also made the price increase a lot, this large scale furniture manufacturer fell into huge losses for six consecutive years. Lacquer Craft tried to develop the domestic furniture market in China but failed, it was spun off by its parent company Samson Holdings in November 2017.
Dongguan Taisheng Furniture officially announced the shutdown on February 1, 2018. The Taisheng Jaishan Furniture factory occupies an area of 1,700 acres in Zhejiang Province of China, it had more nearly 1,000 employees and shipped about 1,6000 containers per year in the busiest time, but the number of employees in this furniture factory has been decreasing year by year since 2014, there are only about 200 employees at present, most of the furniture production has been transferred to the new furniture factory in Vietnam, which was acquired by Lacquer Craft in 2020.
Shingmark Enterprises (Yongpeng Furniture Factory)

Website: http://www.shingmark.com
Shingmark Enterprises is a multinational furniture company headquartered in Taiwan, members are distributed in Hanzhou City (China), Hong Kong, Vietnam, and other places. It is a large-scale furniture manufacturer, and most of the furniture products are sold to developed countries such as the United States, Canada, the United Kingdom, Australia, and Japan. The group's subsidiary Shingmark Furniture Co., Ltd was established in 1995 in Humen Town, Dongguan City, China, mainly doing OEM / ODM for some furniture wholesalers and retailers in America (e.g Hammary furniture, https://www.hammary.com, one La-z-boy brand), and also creating Shingmark's furniture brand.
This group set up Dongguan Yongpeng Furniture Co., Ltd in 2001, it has four furniture factories in the Dongguan City of China with a total area of ​​about 500,000 square meters, it also had the most advanced furniture manufacturing equipment in China at that time: three-dimensional automatic metal tube bending machines, metal frame welding robot machines, automatic spray coating lines, furniture paint (PU/NC) automatic/semi-automatic lines, and automatic controlled wood furniture drying rooms, with about total 12,000 employees in this four furniture factories, and an R&D center composed of about 50 furniture designers from China, the United States, and Europe, capable of designing and developing high-end custom furniture products.
Shingmark's main products are American home furniture for bedroom/dining room/living room/ Children's room, it shipped nearly 1,800 containers per month during the busiest time. Shingmark Enterprises invested 80 million US dollars in Vietnam to build new furniture and materials factories in 2004 to avoid the furniture anti-dumping investigation for China furniture exporters by DOC in 2003, then established particleboard (mainly 12mm,15mm,18mm, and 25mm) production workshop in Vietnam in 2008, they obtained the P2 board license of SGS certification in July 2009, and the P2 level of CARB certification in August 2010.
Shingmark Enterprises also created a rubberwood processing base in Vietnam in 2010 and an MDF manufacturing base in 2012. Shingmark has gradually transfer furniture production from China to Vietnam in recent years, due to the Sino-US trade friction and the rising labor & material costs in China.
Man Wah Holdings Limited (Cheers Sofa)

Website: http://www.manwahholdings.com, https://www.cheersofa.com/
Man Wah Furniture was established in Hongkong in 1992, it has always focused on sofas, massage chairs, mattresses, and smart homes, and has been listed in Singapore and Hong Kong successively. Man Wah's market value exceeded HK$30 billion in 2017, becoming a large multinational smart home company integrating furniture R&D, manufacturing, sales, and service.
As a large-scale global furniture supplier of the functional sofa, massage chair, and mattress, Man Wah has established twelve furniture factories in Guangdong Province(China), Jiangsu Province (China), Shanxi Province, Tianjin City(China), Chongqing City (China), Poland, Lithuania, Estonia, Ukraine, and Vietnam with more than 30,000 employees, about 1,000 containers are shipped every month, these furniture products are sold to more than 100 countries and areas around the world.
Man Wah Holdings has about 2,800 furniture stores in China mainland as of 2021, covering 30 big cities, provinces, and regions, and has built their own logistics distribution system to provide furniture door-to-door delivery & installation services. The biggest competitor of Man Wah Holdings in China is Kuka Home, we will write a post to compare these two China furniture companies.
Man Wah Furniture has been the top ten furniture suppliers in the United States since 2012 and has become the only one China home furnishing company in the top three functional sofa manufacturers in America. Cheers Sofa, as the most famous furniture brand of Man Wah holding, has been the No.1 functional sofa retailer in China for 12 consecutive years, market share rate in China is 50.1% in 2019, Cheers sofa also sells its products to many countries such as the United States, the United Kindom, Canada, etc. In addition to home furnishings, Cheers sofas are also widely used in Fortune 500 companies such as China High-speed Railway, Shanghai World Expo Cinema, China Southern Airlines, Wanda Cinema, and other high-end areas such as luxury yachts and private clubs, it has become a global China furnishing brand.
Man Wah Holdings set up Timberland Company Limited in Vietnam and started this furniture factory in August 2019, it can ship more than 3,000 containers every month, most furniture orders from America would be transferred from China mainland to Vietnam manufacturer due to the Sino-US trade friction in recent years, the furniture factories in China mainland would focus on the manufacturing of high-end furniture products for Europe, Southeast Aisa, and China.
Henglin Home Furnishing Co., Ltd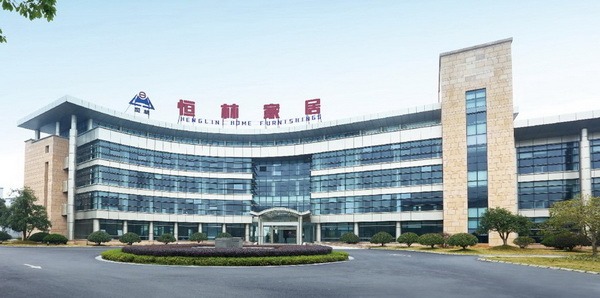 Website: https://www.henglin.com/
Henglin Home Furniture Co., Ltd, which was listed on the Shanghai Stock Exchange in November 2017, is a large China furniture manufacturer integrating furniture R & D, production, and sales. Their main products are office chairs, sofas, massage chairs, and plywood furniture. It currently has 4,500 employees with one main furniture manufacturing base, one metal furniture manufacturing base, one plywood furniture manufacturing base, and branch factories in Belarus and South Korea. Henglin Furniture set up a furniture factory (home and office furniture products) in Vietnam in 2018, then
acquired the No.1 high-end office furniture brand in the Swiss – Lista Office in 2019. Henglin Furniture also acquired Dongguan Uhome Furniture Co., Ltd (belongs to Glory Winner Trading Limited) in May 2020, and then established Kunshan Henghui Furniture Co., Ltd in July 2021, which mainly produces kitchen cabinets, wooden doors, wardrobe, and other custom plywood furniture products.
Henglin Furniture is one of the largest office chair manufacturers and exporters in China, it has been the No.1 of office chair industry for 13 consecutive years (2008-2020, according to the statistics data from General Administration of China Customs and CCCLA), annual sales in 2020 are about 0.7 billion USD. Henglin's furniture products are exported to more than 80 countries and areas around the world, the main market is the United States, Japan, and France, Henglin also has established a long-term business relationship with some global well-known companies such as IKEA, Nitori, Office Depot, Staples, SourceByNet, Wesfarmers and Metro AG.
Henglin also started to sell its furniture products on Amazon.com several years ago, and it has successfully established two furniture warehouses in both east and west of America since 2018. The demand for home office products such as ergonomic chairs, lifting tables and massage chairs have increased after COVID-19 in 2020, Henglin Furniture starts to further develop its furniture brand through online e-commerce sales (M2C), trying to transform from a furniture manufacturer into a furniture brand company. This company has increased its investment in Amazon.com and established several stores on it, but Amazon baned one "Smugdesk" store of Henglin Furniture in July 2021 for an unknown reason, many other China sellers' stores are banned by Amazon in 2021, and the chance of recovery "Smugdesk" brand is nearly impossible.
UE Furniture Co., Ltd

Website: http://www.uechairs.com
UE Furniture was established in 2001 in Anji County (which is known as "the Hometown of Chair Industry in China"), Zhejiang Province, China, now it is a large-scale furniture manufacturer specializing in office chairs, training room chairs, massage chairs, easy chair, kids chair and multi functional sofa after 20 years development, it has three furniture production bases with about 8,000 employees, and exports furniture products to more than 60 countries and areas around the world. UE furniture was listed on the Shanghai Stock Exchange in 2015, then it set up Vietnam DSVK Industrial Co., Ltd in Vietnam as an overseas office furniture factory in 2018 to avoid the risk of Sino-US trade friction, it also started to build another furniture factory in Romania in 2019 to explore the furniture especially high-end seating market in Europe.
Most UE furniture products are exported through their export department, doing furniture ODM for office furniture importers, wholesalers, and retailers in America, Canada, Europe, Australia, and Asia, the incoterm of most furniture orders is usually FOB, that means, the customers would use their shipping agent and afford the shipping freight from China to the ports in their countries. Due to the crazy increasing sea shipping freight and shortage of containers in 2021, the average delivery period of UE Furniture has been delayed at least two weeks, the warehouse is full of furniture products. This company has also made an investment in China's domestic furniture market and e-commerce in recent years, they set up a new chair company to do the marketing and sales job for China market, also use Tiktok to attract customers and local distributors in China.
Zoy Home Furnishing Corporation Limited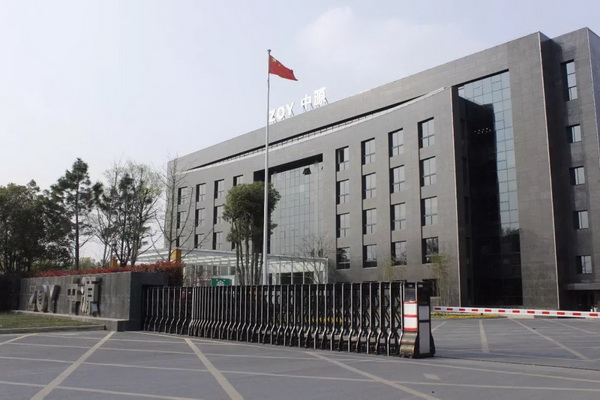 Website: http://www.zoy-living.com
Zoy Home was established in 2001 in Anji County, Zhejiang Province, China, the same year and place as UE furniture. It mainly produces bamboo products such as bamboo rulers at an early stage, most of these bamboo products are exported to Japan. Zoy Home decided to make swivel chairs and sofas instead of bamboo products in 2008 because of the low profit on bamboo products, and then this company began to concentrate on the R&D development, design, and production of sofa products based on functional sofas, mainly including manual reclining sofas, power reclining sofas, and sectional sofas in 2012, most sofas are sold to America, Canada, Europe, Latin America, and Asia. On February 8, 2018, Zoy Home Furnishing was listed on the Shanghai Stock Exchange in 2018 and then began to make plywood furniture, bedding, and smart home products, they also started to explore the China domestic furniture market at the same time. Zoy Home started to build a new furniture factory with German Industry 4.0 standard in 2020, now it is still under construction.
Most products of Zoy Home are exported from China to many countries and areas, its export sales revenue was about 0.14 billion USD in 2018, accounting for about 99.32% of its total revenue in that year. Zoy Home do the marketing mainly by furniture fairs and exhibitions, they usually attend the Cologne International Furniture Fair in Germany, the High Point Show in the United States, the Turkish International Furniture Fair, the Singapore International Furniture Fair, the Guangzhou China International Fair, the Melbourne International Furniture Fair in Australia, and the Shanghai China International Furniture Fair every year, but this furniture fairs are severely affected by COVID-19 since 2020. Most furniture orders in Zoy Home are OEM and ODM, the furniture brand influence of this company is not enough, and there are many small and medium-sized sofa factories in China very intense competition, the revenue of Zoy Home in 2020 is only 0.18 billion USD, which is much lower than the revenue of Henglin Home Furnishing (0.74 billion USD) and UE Furniture (0.54 billion USD) in 2020, these 3 furniture companies are all in Anji County, not far away. In May 2021, Zoy Home was investigated by the China Securities Regulatory Commission (CSRC) for suspected stock price manipulation, and its market value was affected to a certain extent.
Suofeiya Home Collection Co.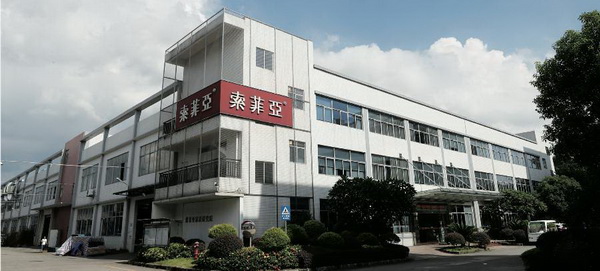 Website: http://www.sfygroup.com
In 1981, Mr. Hassenfratz founded Sogal in France and it changed the wardrobe market in Europe. In 2001, Mr. Hazzenfratz and Mr. Jiang Ganjun, the founder of the Suofeiya brand, introduced Sogal sliding closet doors to China. In 2003, the Suofeiya furniture factory was completed and start production in Guangzhou City, China, it covers an area of 50,000 square meters with 11 departments, there were board cutting machines (controlled by PC), board pressing machines, automatic board edge banding machines and punching machines in this factory for furniture manufacturing, Suofeiya also imported a flexible production line for custom wardrobe in 2013. This company began to sell custom closets and wardrobes in 2003, and then was listed on Shenzhen Stock Exchange (SZSE) in 2011, as the first custom wardrobe company in China. Now Suofeiya has seven furniture production bases all over China mainland, main products are wardrobes, bookcases, TV cabinets, closets, wooden doors, floors, and furniture hardware, it also supplies sofas, beds, mattresses, coffee tables, textile products, etc. Suofeiya has opened about 3,000 furniture stores in China by 2021, with professional furniture design teams to serve both online and offline customers, it has become one of the most famous furniture brands in China.
Sophia is one of the earliest furniture companies that proposed the integration of cabinets, wardrobes, wooden doors, and other home furniture in China. Wardrobe, as the most expensive and influential furniture product in home decoration, can largely affect customers' decision on other home furniture products, but Suofeiya has made several strategic mistakes in recent years, only a quarter of its 3,000 wardrobe retailers have added kitchen cabinets in the stores, it acquired famous wooden door brand – Huahe in 2017 but the performance in the wooden door is disappointing, Suofeiya also started cooperation with Shengdu, a well-known decoration company in China, they are still in the running-in stage. In April 2021, Oppein Group released its 2020 annual report, the revenue of wardrobe and relative products is 1.06 billion USD, surpassing Sophia wardrobe with an advantage of 15.52 million USD, this is the first time Oppein has surpassed Suofeiya in the wardrobe business in China, we will introduce this company in next chapter.
Oppein Home Group Inc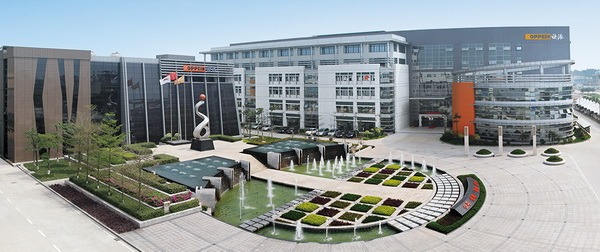 Website: www.oppein.com
Oppein Furniture was founded in 1994 in Guangzhou City, China, the main product was custom kitchen cabinet, then it extended to supply other home furniture products, covering kitchen furniture, kitchen appliances, custom wardrobes, bathroom furniture, wooden & metal doors, windows, wallpaper, beds, and mattress, etc, all the raw materials especially plywood and MDF are selected to meet the European E1 standard. Oppein Furniture is a member of the China Cabinet Committee since 2005, it set up Guangdong Oppein Group in 2009 and then was listed on Shanghai Stock Exchange in 2017. Now this group is a modern home improvement supplier in China, it has four major manufacturing bases across China mainland, they are in Guangzhou City, Tianjin City, Wuxi City, and Chengdu City, and they are planning to set up the fifth manufacturing base in Wuhan from 2021. In 2020, Oppein launched a new high-end brand BAUNIS, focusing on home furniture and relative products for the young man.
Most revenue of Oppein comes from the sales of their retail stores in China mainland, they also do contract furniture business with real estate companies, and Oppein has their stores and furniture showrooms in Guangzhou, you can visit these stores or showrooms if you want to check the quality by yourself. Most furniture orders are custom furniture, so Oppein does not make stock furniture because every customer may have different requirements for their home. This group starts to cooperate with many China interior design companies in 2016, and this makes their wardrobe business increase a lot, finally, Oppein surpassed Suofeiya in 2020 and become the No.1 in China wardrobe industry. Oppein also exports furniture products to some countries and areas, but the export sales only account for a small part of total revenue.
Huafeng Furniture Group Co., Ltd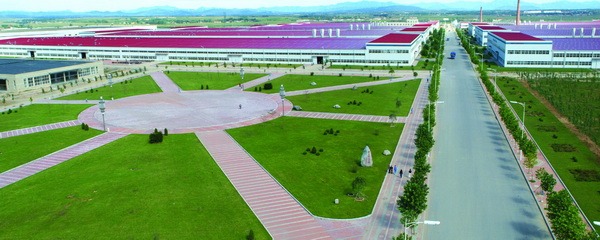 Website: http://www.dl-hf.com
Dalian Huafeng Furniture was established in 1995 in Dalian City, it is a large-scale furniture manufacturer in the north of China, this company actively explored the international furniture business at the beginning of its establishment, its main products are luxury all-solid wood furniture made by ash wood, oak wood, North American cherry wood, etc., the solid wood furniture from Huafeng can be guaranteed without deformation and cracking (most solid wood furniture factories in southern China can't guarantee it). Huafeng Furniture has formed a series of products for living rooms, dining rooms, bedrooms, offices, and hotels, which are exported to Japan, the United States, Southeast Asia, Europe, and other countries around the world. The Huafeng American Furniture Industrial Park was built for the European and American furniture markets in Dalian in 2002 and started furniture production in 2003, it covers an area of ​​10 square kilometers, with 20 individual furniture factories and about 12,000 employees. This new factory can make 4 million sets of furniture every year, with an annual output value of 1.5 billion USD. In 2004, Huafeng Furniture and more than 100 other China furniture manufacturers encountered furniture anti-dumping investigation for wood bedroom furniture set by DOC, this company responded positively and finally got the best rate of 6.65%, which made it more convenient for Huafeng Furniture to explore in the American furniture market, then it established two large-scale furniture warehouse in the United States, also opened 11 furniture stores there, but the furniture business operation in the United States was not good, all stores and warehouses were closed several years later.
The sales of Huafeng Furniture was 0.31 billion USD in 2007, earning 0.15 billion USD foreign exchange for China, total profit and tax is 40 million USD in that year, all these 3 numbers are the No.1 in China furniture industry in 2007. But then Huafeng Furniture was affected by the RMB currency appreciation and the increase in furniture material & labor cost in 2008, the furniture export sales declined year by year, this furniture company started to explore the domestic furniture market in China then, now they have about 400 furniture stores in China. In addition to furniture, Huafeng Group also has business in real estate, tourism, aquaculture, ocean fishing, railway transportation, and logistics. Mr. He Yunfeng, the founder and chairman of Huafeng Group, has rarely appeared in public for an unknown reason since 2020.
Guangdong Landbond Furniture Group Co., Ltd.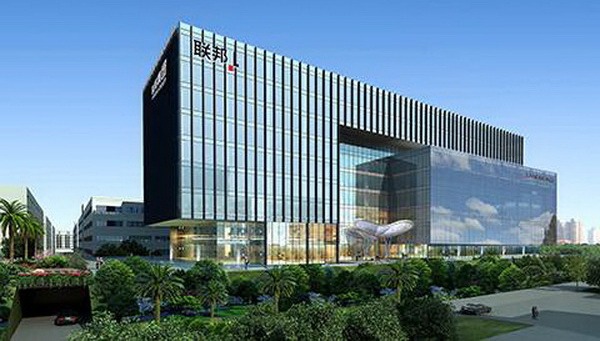 Website: https://www.landbond.com
Landbond Furniture was founded in 1984 by Mr. Du Zehua and his five friends in Nanhai County, Foshan City of China with a fund of 800 USD. Nanhai County is a famous place for its rattan in China, so Landbond Furniture mainly made rattan chairs in the first two years, then Mr.Du decided to focus on furniture design and producing solid wood furniture instead of rattan furniture in 1986, then he launched the Landbond Sofa Chair in 1992 and achieved great success, it is an all solid wood single sofa with comfortable design, you can add or remove cushion and backrest easily, the highest sales record of this model for one month is 1,300 pcs, it has also been displayed in many international furniture fairs and won praise from famous Finland designer Yrio Kokkapuro.
Now Landbond furniture is one of the most famous high-end furniture brands in China after nearly 30 years of development, its headquarters is located in Foshan City, Guangdong Province of China, Landbond Group's main products are high-end solid wood furniture, luxury sofas, mattresses, office furniture, hotel furniture, custom wardrobe, and carpets. As of 2020, the Landbond Group has about 5,000 employees with two manufacturing/logistics bases in China (one is in Foshan City, Guangdong Province, another is in Linyi City, Shandong Province). It is also the vice-chairman unit of the China National Furniture Association and the Guangdong Province Furniture Association. Now Landbond owns five brands: Landbond Furnishing, Landbond Minim Sofa, Morpheus Mattress, Corten Closet, and Balta Carpet, main market is in China mainland, it has more than 2,000 Londbond furniture stores in many cities of China, but they have pay attention to the international furniture market in recent years, Landbond Furniture has set up more than ten companies around the world, their products are exported to more than 100 countries and areas, most furniture orders are OEM/ODM for foreign customers.
However, Landbond Furniture has continuously been reported for product quality problems in recent years. In 2019, Guangzhou City Market Regulation Administration made a random quality inspection for furniture products in some stores 2019, the result showed that the F15809 dining chair from Landbond was unqualified. In August 2020, the 4th China Home Furnishing Brands Conference released the "2019-2020 China Top Ten Quality Black List of Home Furnishings", Landbond furniture ranked No.1 due to their poor quality product "H1905Y bunk bed". How to upgrade the Landbond brand and avoid sales decline is the main problem Mr.Du needs to think about in 2021.
Langfang Huari Furniture Co., Ltd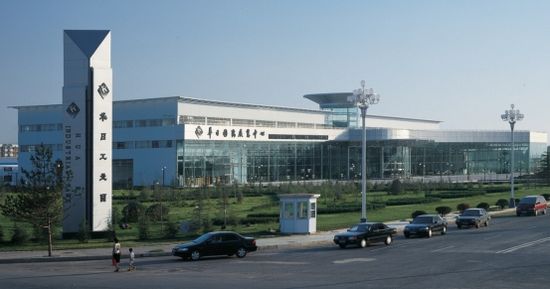 Website:http://www.huari-furniture.com
Huari Furniture was founded by Mr. Zhou Tiantang in 1971 in the northeast of China, it was on a very small scale with a single furniture product as most China furniture factories at that time. Mr.Zhou named this factory "Xinhua" in 1981, and then move it to Langfang City, Hebei Province of China to establish Langfang City Huari Furniture Co., Ltd in 1992. This manufacturer mainly engaged in the China domestic furniture market at its first 30 years, they didn't start furniture export business until the 21st century, Huari Furniture loaded its first furniture container in 2000, and got the ISO9001 international quality management system certification in 2002, it also built an international furniture exhibition center near the factory in Langfang City at that year. In 2003, Huari Furniture got the ISO14001 international environmental management system certification and opened a furniture store in America.
Huari Furniture was transformed into a limited liability company in 2003, then it started to attend some famous international furniture fairs such as High Point Market, Salone del Mobile (Milan Furniture Fair), Imm Cologne, China International Furniture Fair (CIFF Guangzhou), and China International Furniture Fair (CIFF Shanghai) in 2004. Mr. Zhou Tiantang, the founder of Huari Furniture, handed over this company to his son, Mr. Zhou Xuen in 2006, then this company acquired a listed company in Hong Kong in 2007, but this Hongkong company was delisted in 2013 due to poor management. Now Huari Furniture has been a famous furniture brand in China after 50 years of development, main products are solid wood furniture sets for home, office, and hotels, it also supplies sofas, mattresses, wooden doors, kitchen cabinets, and kids furniture, which are sold to the America, Australia, South Korea, North Korea, Japan, Russia, and other countries. As of 2021, Huari Furniture has 4 furniture manufacturing bases in China, they are located in Hebei Province, Jiangsu Province, Shandong Province, and Jiangxi Province, with an annual output of 360,000 furniture product sets, covering a 1,300 acres furniture industry base with about 5,000 employees (including 500 furniture designers and sales team), and about 1,200 furniture stores throughout China.
Royale Furniture Holdings Limited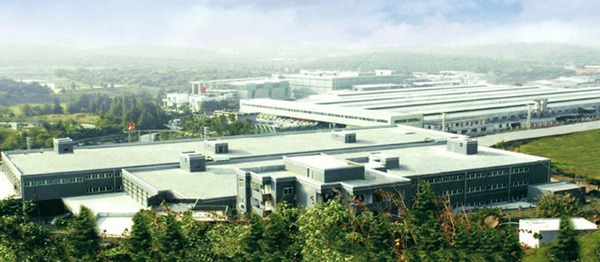 Website: https://www.hkroyal.com
Royale Furniture was established in Hong Kong in 1997, then it showed a series of beech wood furniture products at the Guangzhou Furniture Fair in 1998, and started to use aluminum material in 1999. Royale Furniture built a new furniture factory in Zengcheng Area, Guangzhou City in 2000, and then was successfully listed on the Hong Kong Stock Exchange, it was the first Hong Kong-listed company in the China furniture industry. In 2004, Nanjing City Administration for Industry and Commerce found that the formaldehyde of a bedside table made by Royale Furniture exceeded the standard in a random furniture inspection. Royale Furniture became the furniture supplier of the Beijing Olympic Games in 2008 and provided with more than 100,000 pieces of apartment furniture, it was also the supplier of the 26th University Summer Games in Shenzhen in 2011 for office and home furniture.
SCI Group (Guangzhou Science City Investment Group), a China state-owned enterprise, joined Royale Furniture to strategically acquire shares in 2019, it makes Royale Furniture became one of the few furniture companies with a China state-owned enterprise background. After more than 20 years of development, Royale Furniture has successively got CQTA (China Quality Testing Allinace) Certificate, CQC (China Quality Certification Center) Environmental Certification, FSC (Forest Stewardship Council) Certification, China Environmental Labeling Product Certification, ISO9001 Quality Certification, ISO14001 Environmental Certification, ISO45001 Health, and Safety Certification, etc, it has Four major furniture production bases (the fifth is still under constructing in Jiangsu Province) in China as of 2021, both main factory and headquarter are located in Guangzhou City of South China with 16 international furniture production lines and 6 supporting production lines. There is about 4,000 employee in Royale Furniture, specializing in high-end home furniture such as plywood furniture, solid wood furniture, sofas, mattresses, etc. This furniture company has about 2,000 brand in 400 cities of China, they also export furniture products to many countries and areas such as Australia, Holland, Italy, Russia, South Asia, and the Middle East, etc.
Yotrio Group Co., Ltd
Website: http://www.yotrio.com
Mr.Xie Jianyong, Mr.Xie Jianping, and Mr.Xie Jianqiang (they are brothers) established Xiaoyi Crafts Factory in 1992 in Linhai County, Zhejiang Province (Outdoor outdoor furniture export base in China), and started their family outdoor furniture business. They established Taizhou Yongqiang Crafts. Co., Ltd in 1995, and built a large and modern furniture factory in 1999. 80% of Yotrio Furniture's revenue came from the European market at an early stage, famous retailers such as Carrefour, Metro, and Auchan are all their important customers. According to China's custom statistics, export of outdoor furniture from this company ranks No.2 in China in 2009, sunshade export is No.1, and outdoor tent export is No.4 in that year, and then Yotrio Furniture was successfully listed on the Shenzhen Stock Exchange as the only one outdoor furniture company in 2010, it became the largest outdoor furniture ODM manufacturer and supplier in China. Then Yotrio Furniture increased the development of North American and Asian outdoor furniture markets, Large-scale retailers such as Walmart, Home Depot, Lowe's, and Target have become Yotrio Furniture's important customers. At present, this furniture company has established several furniture factories in some places of China, but they have not set any furniture factory out of China as some other China furniture manufacturers do.
Yotrio Furniture began to deploy in the China outdoor furniture market in 2013, but no significant progress has been seen so far, revenue from China in the first half of 2021 only accounted for 6.2% of total revenue. In the same year, the company's top executives began to speculate in stocks and invested in many industries that have nothing to do with furniture manufacturing, such as banking/internet/online education, main business outdoor furniture exports have been declining year after year due to Sino-US trade frictions and the COVID-19, its furniture brands Yotrio, Royal Garden, Sun Villa, and MWH have also not seen significant improvement in this years. Although Yotrio Furniture has started to deploy outdoor furniture e-commerce in 2020, it is not enough to get rid of the role of OEM/ODM factory. These reasons have made its stock price has fallen in recent years, from the highest period of RMB 14.19 per share to the current (July 2021) RMB 3.39 per share.
Master & Zest Furniture Group Co., Ltd
Website: https://www.zsmz.com
Master & Zest Furniture was founded by Mr. Wang Jianbin with TV cabinet product in Sichuan Province, China in 1989, then Mr.Wang expanded furniture products to plywood furniture suite, sofas, dining tables, and chairs sets, mattresses, and sofa beds. It signed a strategic cooperation agreement with the China Space Foundation in 2013 and became the first furniture partner of China Space. It has got CNAS C049-P Product Certification, CTC Furniture Environmental Product Certification, China Environmental Labeling Certification, ISO9002 International Quality System Certification, ISO9001 International Quality System Certification, and IS14001 Environmental Management System Certification, now Master & Zest Furniture is a large-scale modern furniture group integrating R&D, production, sales and service, its business covers finished furniture manufacturing & sales, custom furniture manufacturing & sales, online furniture sales, home furnishing retail, home improvement products logistics and furniture installation & repair service. Most products are sold to the China furniture market.
As of 2021, Master & Zest Furniture Group has Chengdu Marketing Service Headquarter, Chongzhou Mingzhu Industrial Zone A, and Zone B, they are all in Sichuan Province of China, this group has also established two furniture R&D centers in Milan, Italy, and Chengdu, China. Master & Zest Furniture set the strategic positioning of the "home solution service provider" for consumers after 2008, but the quality of their furniture products are not stable, the mechanical properties of F2854 bedside table in the quality inspection conducted by the Quality Supervision and Inspection Center (Guangdong) did not meet the national standard in August 2009, and there was a slight lack of vertical stability on the drawer, then this furniture group announced the recall of all F2854 bedside tables produced in this batch. In 2018, the Sichuan Province Bureau of Quality and Technical Supervision found that Model SC03154 from Master & Zest did not meet the national woodworking standard in a random inspection of the consumer goods quality. In March 2021, Master & Zest Furniture released the "Five Heart Promises White Paper" and the new mascot Homi, which is aimed at improving quantity & service to attract more young consumers.
Yihua Lifestyle Technology Co., Ltd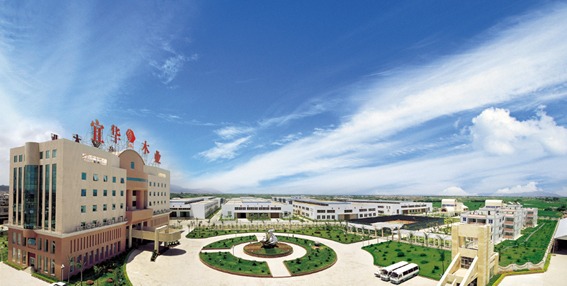 Website: http://www.yihualife.com/english/
Mr. Liu Shaoxi established Huaidong Furniture Factory in 1987 in Shantou City, Guangdong Province of China, main product is wooden furniture, then Mr. Liu founded Chenghai Yihua Decorative Wood Products Co., Ltd. in 1992, and he gradually expanded products to wood floors and wood wall panels. Yihua Furniture was listed on the Shanghai Stock Exchange in 2004 and it became the first listed private company in Shantou City. Yihua Health, which was also founded by Mr. Liu Shaoxi, was also listed on the Shanghai Stock Exchange in 2007, then Yihua expanded its business scope to four major industries: home improvement, medical care, real estate & hotel, and capital finance on the base of wooden furniture and wood floor.
From 2008 to 2009, Yihua's main business was to export wood floor to the USA, but the sales revenue started to decline from 2010, so Yihua decided to explore China domestic and other international markets, no longer relying on the American market, and then built showrooms throughout China to attract local distributors. Yihua also started to invest in some famous brands companies in China in 2014, such as JRONE, RRS, Youzhu, Haier Home, etc., and also signed a strategic cooperation agreement with Meilele, a furniture e-commerce company established in 2008, trying to execute the O2O strategy for home furnishing, but Meilele lost the war against JD and Tmall in China, now its official website can no longer be opened. In 2016, Yihua acquired HTL Furniture, a Singapore listed company with more than 40 years of history in the sofa industry (their brands: Domicil, Corium Italia, FABBRICA, Muse, Relax Studio, and Gallery), but Yihua had to sell HTL in 2020 because of huge loss in Yihua Life, the founder of HTL Furniture – Pan family owned it again in Sep 2020.
From an industrial perspective, Yihua's investment and layout in home ecology, furniture e-commerce, and globalization strategy for both export and China domestic sales have not been realized, the result of the transformation is not satisfactory. Competition in home furnishing has been fierce in recent years, Yihua's revenue and net profit have both declined a lot. The founder Mr.Liu has also been involved in political troubles, financial fraud, cash flow pressure, transformation failure, and COVID-19 eventually dragged Yihua into the abyss of delisting. Yihua Life, a famous home furnishing company that went public in 2004, officially suspended trading on February 23, 2021.
Qumei Home Furnishings Group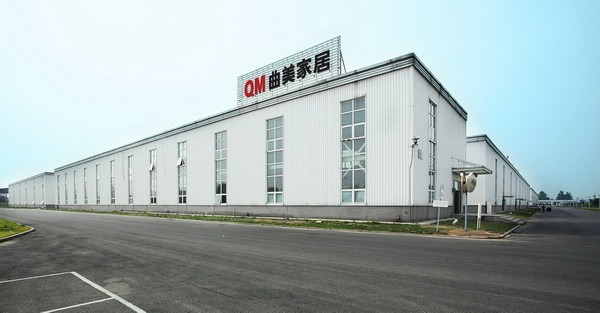 Website: http://en.qumei.com
Mr. Zhao Ruihai, a tailor in Beijing, established Jianhua Industry and Trade Company with 500 USD and entered the furniture industry in 1987, then Mr. Zhao bought the bend wood equipment, drawings, and technology that were abandoned by China state-owned enterprise with 37,500 USD in 1993, then he started to make and sell bentwood furniture especially bentwood chair, and this company was also officially renamed Qumei Furniture Co., Ltd in 1993, Qumei stands for "the beauty of bending" in Chinese. In 1999, Qumei signed a contract with the famous Danish designer Hans Sandgren Jakobsen and established the Qumei Home Furnishing International Design Alliance in Beijing, which set off a trend of Nordic style in China furniture market. Qumei Furniture built a new modern furniture factory in 2002 and then opened a furniture store in Tokyo to enter Japan furniture market. This company added two letters QM in front of their Chinese LOGO in 2007, trying to start internationalization. Qumei Furniture was officially renamed Qumei Furnishing in October 2015, transforming from furniture to home lifestyle, main business of Qumei Furnishing is the R&D, design, manufacturing, and selling of high-end contemporary home furnishing products.
In August 2018, Qumei Furnishing completed the tender offer for the Norway listed company Ekornes ASA, holding a 90.5% stake in Ekornes through a subsidiary and became the controlling shareholder of Ekornes, this transaction was also the largest overseas M&A case in China furniture industry at that time. Ekornes is one of the largest high-end furniture manufacturers for more than 80 years in Europe. Qumei Furnishing acquired the rest 9.5% stake held by Ruisi Holding Company Limited with cash in July 2021, and then make full control of Ekornes. Now Ekornes has about 5,000 furniture retail stores worldwide, 26 sales subsidiaries, 9 furniture factories, and it has famous furniture brands include Stressless, IMG, Svane, and Ekornes Contract, etc.
However, this large acquisition did not bring the expected effect to Qumei, the market value of Qumei Furnishing is about 5.7 billion RMB in Sep 2021, but it was 9.9 billion RMB when Qumei was officially listed on the Shanghai Stock Exchange in April 2015. This company has also been complained by consumers for product quality problems in recent years, such as excessive formaldehyde, Bad after-sales service, wrong custom furniture product, etc. In May 2021, the Shanghai Municipal Administration of Market Supervision made a random quality inspection for wooden furniture in the local market in May 2021, then Qumei's products were on the black list due to poor quality of paint and lacquer on the surface. Qumei's furniture factory in Shunyi Area, Beijing City was punished by the Beijing Municipal Bureau of Work Safety for violations of safety production and occupational hygiene, it was also complained by nearby residents because of paint smell, and was listed as a heavy air pollution enterprise by the Beijing Shunyi District Ecological Environment Bureau.
BBMG Tintan Furniture Co., Ltd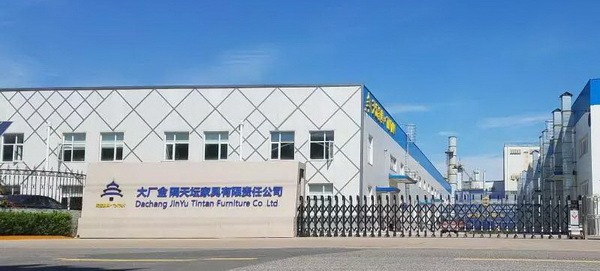 Website: http://ttjj.com.cn
BBMG Tintan Furniture Co., Ltd. was established in 1956, it is one of the core subsidiaries of BBMG Corporation and the only China state-owned furniture company in the China furniture industry. The predecessor of the Tintan Furniture was the Beijing Beijiao Timber Factory, which was merged from about 200 wood workshops in Beijing in the 1950s, and this timber factory became one of the famous "Six Factories, Two Universities" in the 1960s. The folding tables and chairs from Tintan Furniture were popular all over the world in the 1970s, and Tintan became the first China Well-Known Trade Mark in China furniture industry in the 1990s, it has a wide range of furniture products, they can supply solid wood furniture, metal furniture, mahogany furniture, sofas and mattresses for home, they can also supply commercial furniture such as office furniture, hospital furniture, cinema furniture, etc with decoration services and fixed furniture such as wooden doors & windows, kitchen cabinets, wooden floors, and wooden hanging boards. Now Tintan Furniture has about 2,000 employees and takes Beijing as its headquarters, it also has several furniture manufacturing bases in Langfang (Hebei Province), Tangshan Caofeidian (Hebei Province), Foshan (Guangdong Province), and Huadian (Jilin Province), etc. Its sales area covers 31 provinces Hong Kong and Macao in China, and Tintan exports furniture products to about 40 countries and areas such as the United States, France, and Japan, etc. Tintan Furniture is the only large-scale state-owned furniture company listed on A+H shares in China, it also serves China Party, government, social organizations, office buildings, five-star hotels, high-end restaurants, luxury pubs, universities, hospitals, cinemas, halls, large stadiums, and other China state-owned groups, with the most abundant products and the most complete industrial chain in the furniture industry.
Tiantan Furniture had participated in the construction of the 2008 Beijing Olympics, had served for the celebration of the China 60th anniversary, had made custom seats for the APEC Summit, had do contributions to the 70th anniversary of the Inner Mongolia Autonomous Region, had also served for the reconstruction after the Wenchuan earthquake in 2008. On April 25, 2021, the Beijing 2022 Winter Olympics Organizing Committee officially announced that Tintan Furniture will become the official furniture supplier for the Beijing 2022 Winter Olympics. This project covers 27 types of furniture products, including folding desks, office desks, office chairs, round tables, square tables, and folding chairs, etc. On June 25, 2021, Beijing Tintan Furniture Museum was officially opened to the public.
Kuka Home Ltd
Website: https://en.kukahome.com
In 1982, Mr. Gu Yuhua founded Kuka Home in Nantong City, Jiangsu Province of China, specializing in the research and manufacture of sofa products. Kuka Home is one of the earliest furniture brands in China, two years earlier than Lenovo, and five years earlier than Huawei. Mr. Gu Jiangsheng, son of Mr.Gu Yuhua, quit his P.E. teacher job and took over this 200-employees sofa factory that his father had operated for nearly 20 years, then Kuka Home started to grow rapidly, it attended furniture exhibitions in China to attract domestic customers and set up furniture stores in big cities of China in 2001-2005, but the product and brand actions were not obvious. Kuka Home began to built furniture stores in small cities of China and gradually expanded product categories in 2006-2010, they also started to attend international furniture fairs such as Imm Cologne and Las Vegas Market to cover more international furniture clients and get more OEM furniture orders. 2011-2015 is the golden five years for the home furniture and building materials industry in China, and Kuka Home built a professional management team, then expanded products to sofa beds and mattresses, it was listed on the Shanghai Stock Exchange in 2016, then Kuka Home started to make large-scale mergers and acquisitions to expand international markets and products categories in 2018, it acquired furniture brands such as Natuzzi in Italy, Rolf Benz in Germany, Nick Scali in Australia (but sold it in September 2019), and some China furniture companies.
Now Kuka Home is mainly engaged in the research, development, manufacturing, and selling of custom home furnishing products for the bedroom, dining room, living room, and kitchen, main business is furniture manufacturing and it accounts for over 90% of the revenue, of which export sales account for about 40%, their sofas, sofa beds, coffee tables, and mattresses are exported to more than 160 countries in the world, half are sold to America. 43.05% of Kuka Home's revenue came from regions outside of China in 2019, and it has the most overseas income among the listed furniture companies in China in that year. But the furniture export business has been impacted by Sino-US trade frictions in recent years, coupled with COVID-19 in 2020, Kuka Home has begun to build overseas production bases in Vietnam (for upholstery furniture) and Mexico (for custom furniture). Kuka Home also invested 5 million US dollars to establish Hong Kong Shanquan Import and Export Co., Ltd. in November 2020, as the main body of the company's e-commerce B2C integrated operation center, trying to sell its brand furniture products, and trying to gradually get rid of OEM business role for furniture brands in North America. On March 1, 2021, Kuka Home became the exclusive official mattress supplier for the 19th Asian Games in Hangzhou 2022.
In December 2020, Chairman Mr.Gu Jiangsheng received an investigation notice from the China Securities Regulatory Commission, suspected of insider trading stocks, and was filed for investigation. Kuka Home announced on Sep 15th, 2021, saying that the investigation has finished, and Mr.Gu did not make any insider trading job. The company's actual controller family has frequently reduced their holdings and cashed out in these years, and the cash value has exceeded 6 billion RMB.
Merry Garden Holdings Limited

Website:http://www.merrygardenholdings.com
Fujian Zhangping Kimura Wood Products Co., Ltd. was established in 1995 as a Sino-Japanese cooperative enterprise and a wholly-owned subsidiary of Hong Kong Kimura·Merry Garden Holdings Co., Ltd. This company is headquartered in Fujian Province of China with an area of ​​50,000 square meters (which was built in 2012) and has a monthly production capacity of 150 40-feet containers, most products are exported to Japan, Europe, North America, Asia Pacific, and Australia. It specializes in the production of outdoor leisure wood products, anti-corrosion processing wood, and its products such as timber houses, recreational products, landscape garden products, and pet homes, etc, which are widely used in tourist attractions, rural tourism, leisure facilities, parks, and villas, etc, promoting an ecological and environmentally-friendly leisure lifestyle.
This company has registered "Merry Garden" (It was assessed as a Well-Known Trade Mark by the State Administration for Industry and Commerce of China), "Kimura Anticorrosive Wood", "Kimura Wood Structure House" and other trademarks in China, and has set up processing factories and warehousing supply systems in Fujian Province, Hangzhou City, Beijing City, and Shanghai City, and has lots of anti-corrosion wood with different sizes in stock.
Merry Garden has established long-term cooperative partnerships with Taiga Building, Interex Industries, and Riverside, and it imports a large number of high-quality woods from North America and Northern Europe every year, and then makes ACQ anti-corrosion treatment. Merry Garden is the first ACQ wood products manufacturer in China, their products meet the testing standards of Japan and Australia and are exported in large quantities to these two countries. This company also participates in the drafting of China Anti-corrosion Wood Standards.
Merry Garden was listed on the Hong Kong Stock Exchange in 2012, it is the first listed company in their industry in China, then it started to grow rapidly. In May 2015, Mery Garden acquired Yangfan Tongchuang Group Co., Ltd. (mainly engaged in smart home electric products) to make their timber house products smarter, then this company name was changed to China Environmental Technology and Bioenergy Holdings Limited in 2016, revenue from North American market has gradually become the main income for Merry Garden, it accounted for nearly half of the group's total revenue in 2019. However, the United States began to implement additional tariffs in May 2019, then DOC announced the launch of new anti-dumping and countervailing duties investigations in January 2020. Fujian Zhangping Kimura Wood Products Co., Ltd (Merry Garden's subsidiary in China) was on the list and got an average dumping rate 79.4% in August 2020, Merry Garden's export business to the United States has been severely hit.
Senyuan Furniture Group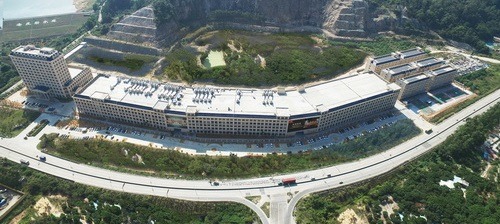 Website:http://www.senyuan.com/en
In 1994, Senyuan Timber Co., Ltd. was established in Nan'an City, Fujian, then this company established Senyuan Hotel Furniture Co., Ltd. to produce hotel furniture and contract furniture in a 150,000 square meters modern furniture factory, it is one of the earliest professional hotel furniture manufacturers in China, the Shenzhen production base of Senyuan Furniture was put into operation in 2003, it has an area of ​​80,000 square meters, and gets ISO14001 environmental protection certification. In 2007, Senyuan Furniture signed a cooperation agreement with Dubai's seven-star hotel "Atlantis" to provide furniture for 1,539 guest rooms. This furniture company invested 160 million USD to build a 320,000-square-meters modern furniture industrial zone in Dalingshan Town, Dongguan City of China, it currently has about 2,500 employees, more than 300 China patent, all new furniture equipment for manufacturing, luxury furniture showroom with R&D center, now Senyuan Furniture has become one of the largest China furniture manufacturers for 5 star hotels, contract project and luxury villas, it has provided furniture products and services for about 2,200 hotels in the world, such as St. Regis Hotels & Resorts, InterContinental Hotels Group, Four Seasons Hotels and Resorts, W Hotels, The Ritz-Carlton, Hyatt Hotels, Park Hyatt Hotels, Le Méridien, Conrad Hotels & Resorts, Marriott International, Shangri-La Hotels and Resorts, Hilton Hotels & Resorts, Renaissance Hotels, Sheraton Hotels and Resorts, Westin Hotels & Resorts, Wyndham Hotels & Resorts, The Peninsula Hotels group, Wynn Hotel, Banyan Tree Hotels & Resorts, Anantara Hotels & Resorts & SPAS, Kempinski Hotels, and Millennium & Copthorne Hotels.
Senyuan Furniture was acquired by Fujian Yong'an Forestry (China) with 200 million USD in 2015 and was successfully listed in that year. The net profit of Senyuan Furniture in 2015, 2016, and 2017 is 17 million USD, 23.4 million USD, and 16.8 million USD, but its performance has changed dramatically since 2018, net profit losses in 2018 and 2019 were 47 million USD and 21 million USD, and financial frauds in operation such as inflated net profits were exposed, which had a serious impact on Fujian Yong'an Forestry's performance and reputation. In April 2020, Yong'an Forestry tried to sell 100% of its wholly-owned subsidiary Fujian Senyuan Furniture. In October 2020, Ningbo Jialin Trading Co., Ltd. signed an agreement with Fujian Yong'an Forestry and bought Senyuan Furniture with 40 million USD, which is far from the 200 billion USD purchase price of Yong'an Forestry in 2015. However, it may be a good development chance after Senyuan Furniture separated from Yong'an Forestry.
Summary for the furniture manufacturers listing
That's it, hope this furniture manufacturers list would help you, why Top 20? Because Top 10 furniture manufacturers list is not detailed enough to cover most furniture categories, but Top 100 furniture manufacturers list is too long to lose your patience in reading. Please note that usually, the furniture products from these large furniture suppliers in China are in middle or low quality, especially the large quantity furniture stock in furniture manufacturers & factories warehouse, then there would be price advantage in mass furniture production and it is easier to seize the furniture market. At the same time, different furniture customers and clients have different needs, large-scale China furniture factories may not be suitable for every furniture buyer or importer, the procedure in these furniture companies is long and small orders are not accepted.
This top 20 list does not mean other China furniture manufacturers are not good furniture suppliers, actually many small and medium-sized China furniture manufacturers have good quality furniture products with competitive price and professional service, some small or medium-sized furniture buyers and importers are more willing to cooperate with them.
However, it is hard for furniture manufacturers under COVID-19 since 2020, problems in supply chain, the increasing in material price and shipping freight, and the war between Ukraine and Russia made things worse in 2022, many furniture factories and companies closed in recent years, not only in China, but also in other countries and areas, so please be careful when when you are looking for furniture suppliers, welcome to contact us if you want to import furniture from China but do not know how to choose China furniture suppliers.
Thank you for reading our post and we would appreciate if you can share it.